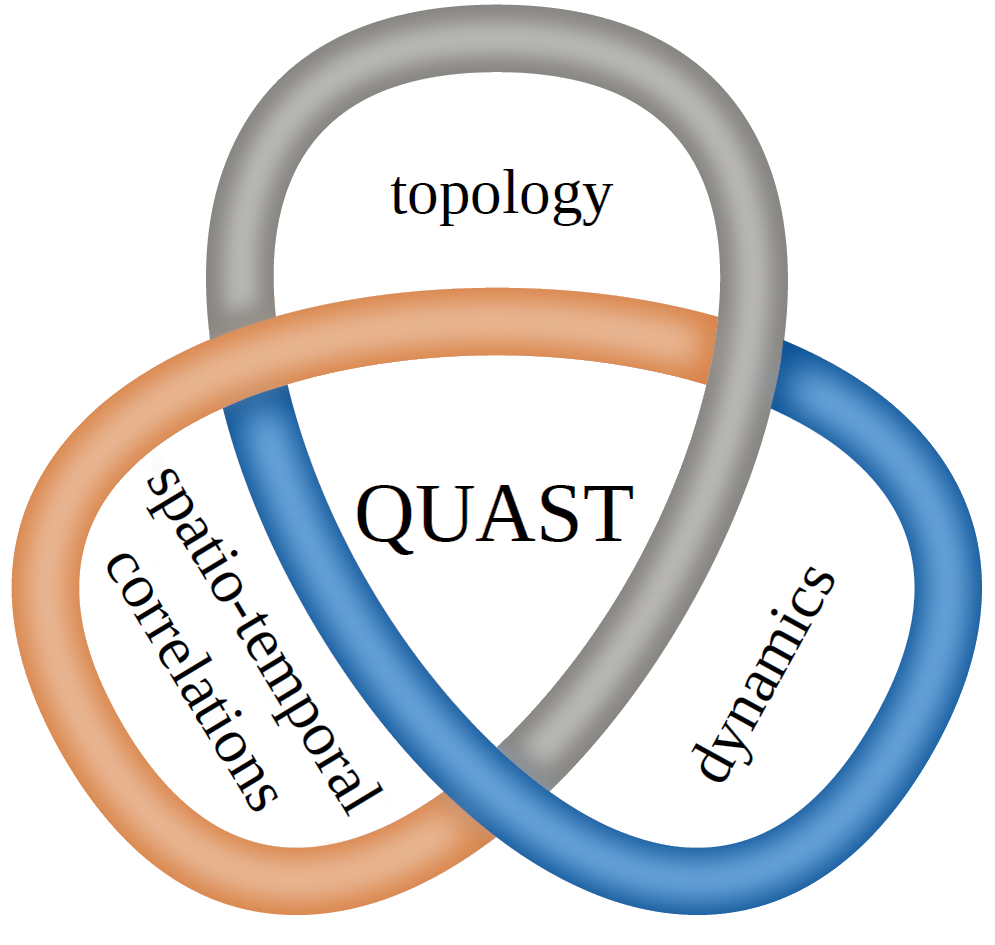 ×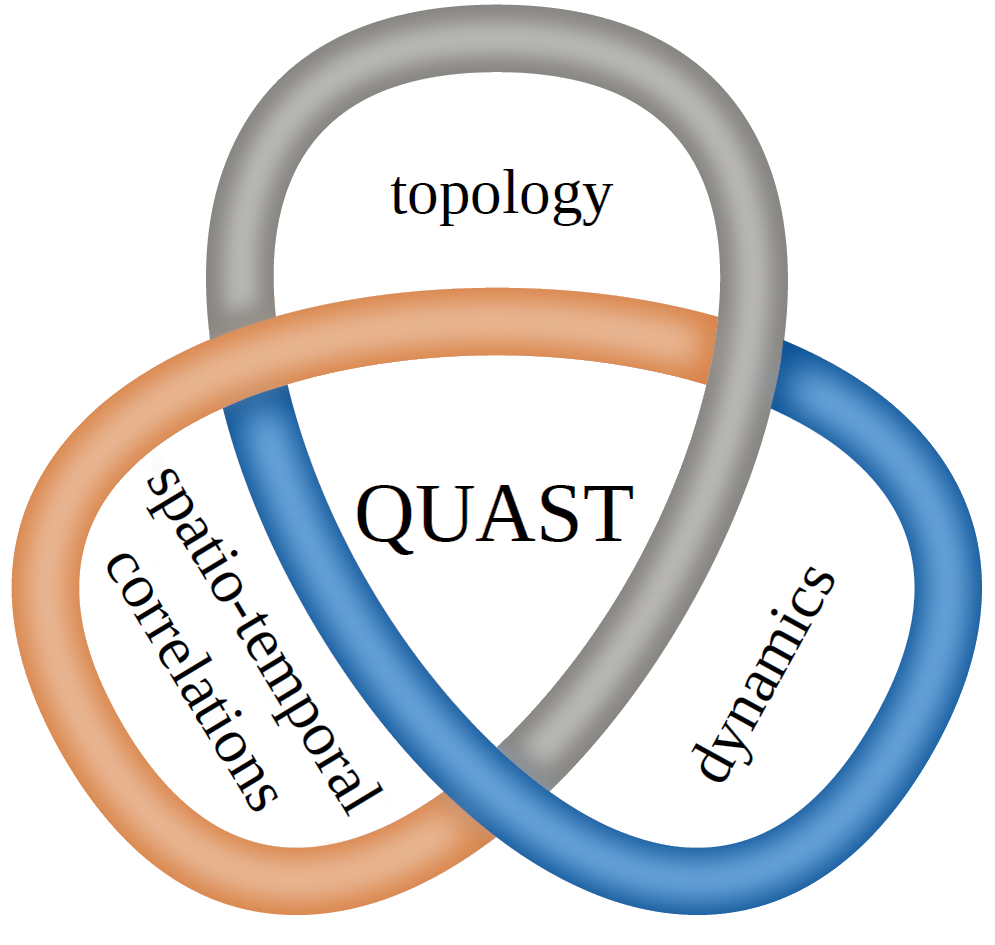 Topological quantum phenomena and breakthroughs in time-resolved spectroscopy pose a new challenge for many-body theory: Spatio-temporal electronic correlations often strongly impact topological and dynamical material properties but at the same time hinder an unambiguous interpretation of experiments, let alone a reliable quantitative prediction of material properties.

The research unit QUAST (QUAntitative Spatio-Temporal model-building for correlated electronic matter) aims at addressing this challenge by a coordinated effort in theoretical method development and concerted experiments: Our central goal is to develop an electronic structure theory accounting for spatio-temporal electronic correlations to ultimately explain and quantitatively model topological and dynamical phenomena in correlated materials.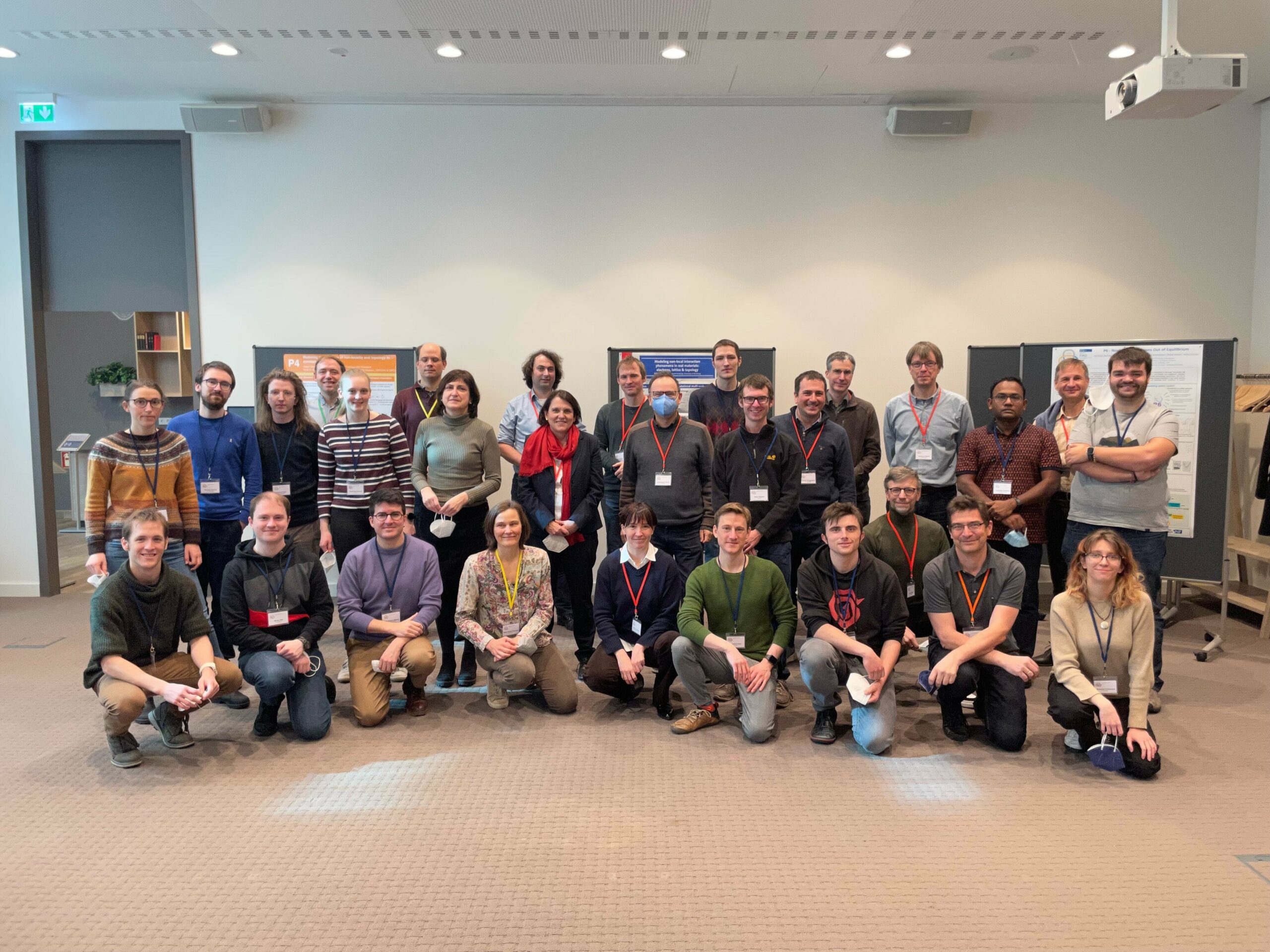 Kickoff meeting 2022 in Frankfurt.
News & Announcements
June 14, 2023
It is our pleasure to announce the interdisciplinary seminar "Topological and Analytical Aspects of Cndensed Matter Physics" that will take place in Frankfurt June 22 and 23.
May 17, 2023
It is our pleasure to announce the first QUAST colloquium that will be held by Ryotaro Arita on Tuesday, October 17.
April 26, 2023
We are pleased to announce the next QUAST retreat meeting that will take place at Frankfurt Airport, October 20, 2023.
April 21, 2023
Regular monthly QUAST colloquia will be held on Tuesdays starting in October after the summer break.