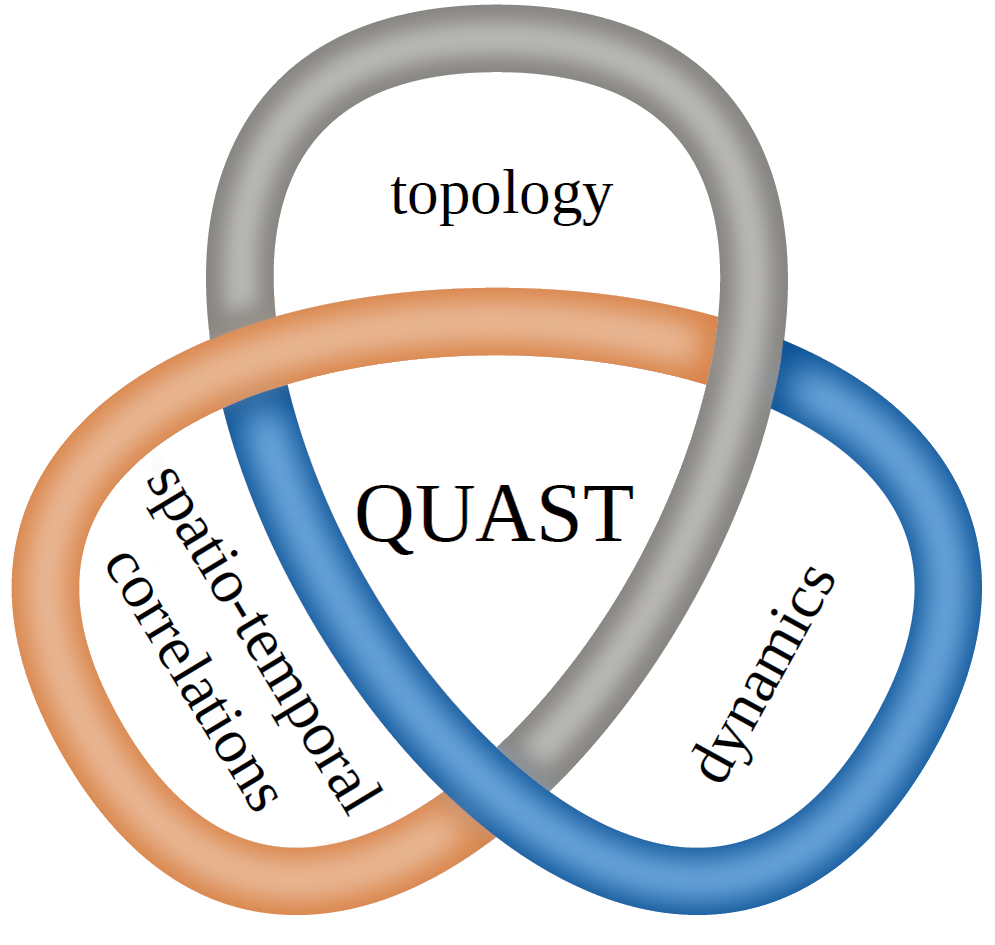 ×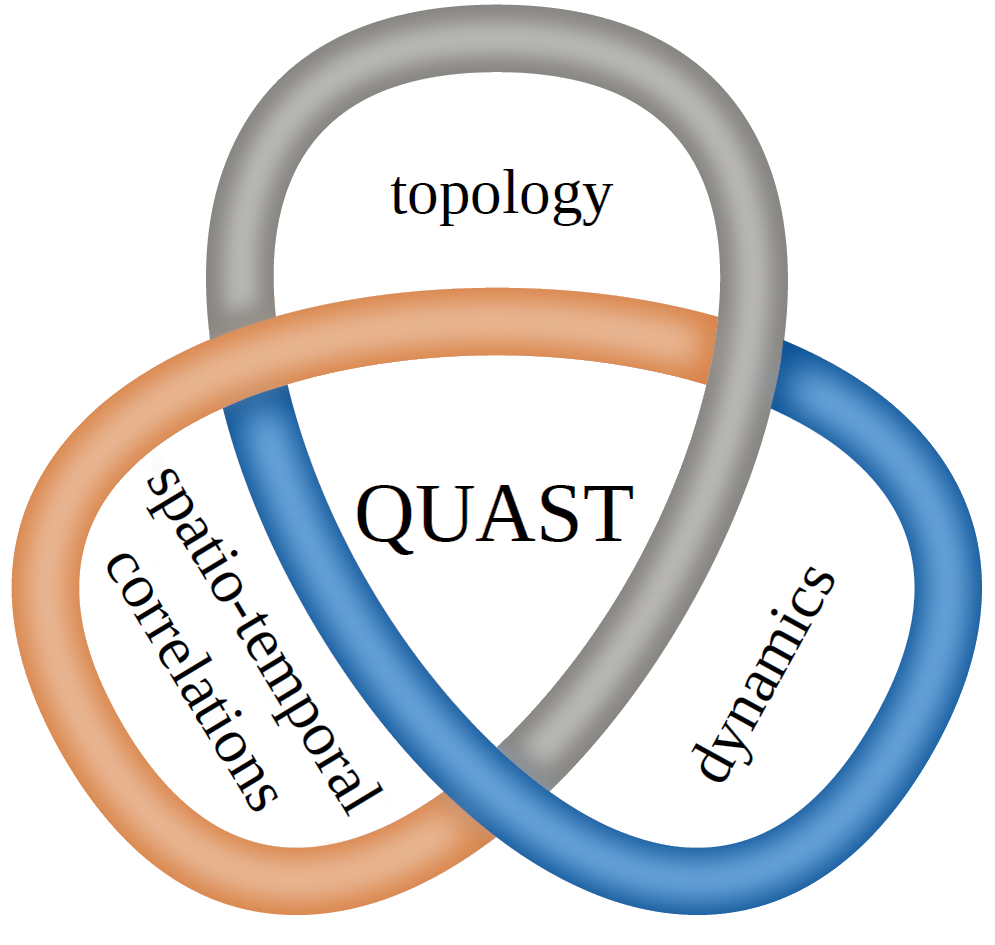 Topological quantum phenomena and breakthroughs in time-resolved spectroscopy pose a new challenge for many-body theory: Spatio-temporal electronic correlations often strongly impact topological and dynamical material properties but at the same time hinder an unambiguous interpretation of experiments, let alone a reliable quantitative prediction of material properties.

The research unit QUAST (QUAntitative Spatio-Temporal model-building for correlated electronic matter) aims at addressing this challenge by a coordinated effort in theoretical method development and concerted experiments: Our central goal is to develop an electronic structure theory accounting for spatio-temporal electronic correlations to ultimately explain and quantitatively model topological and dynamical phenomena in correlated materials.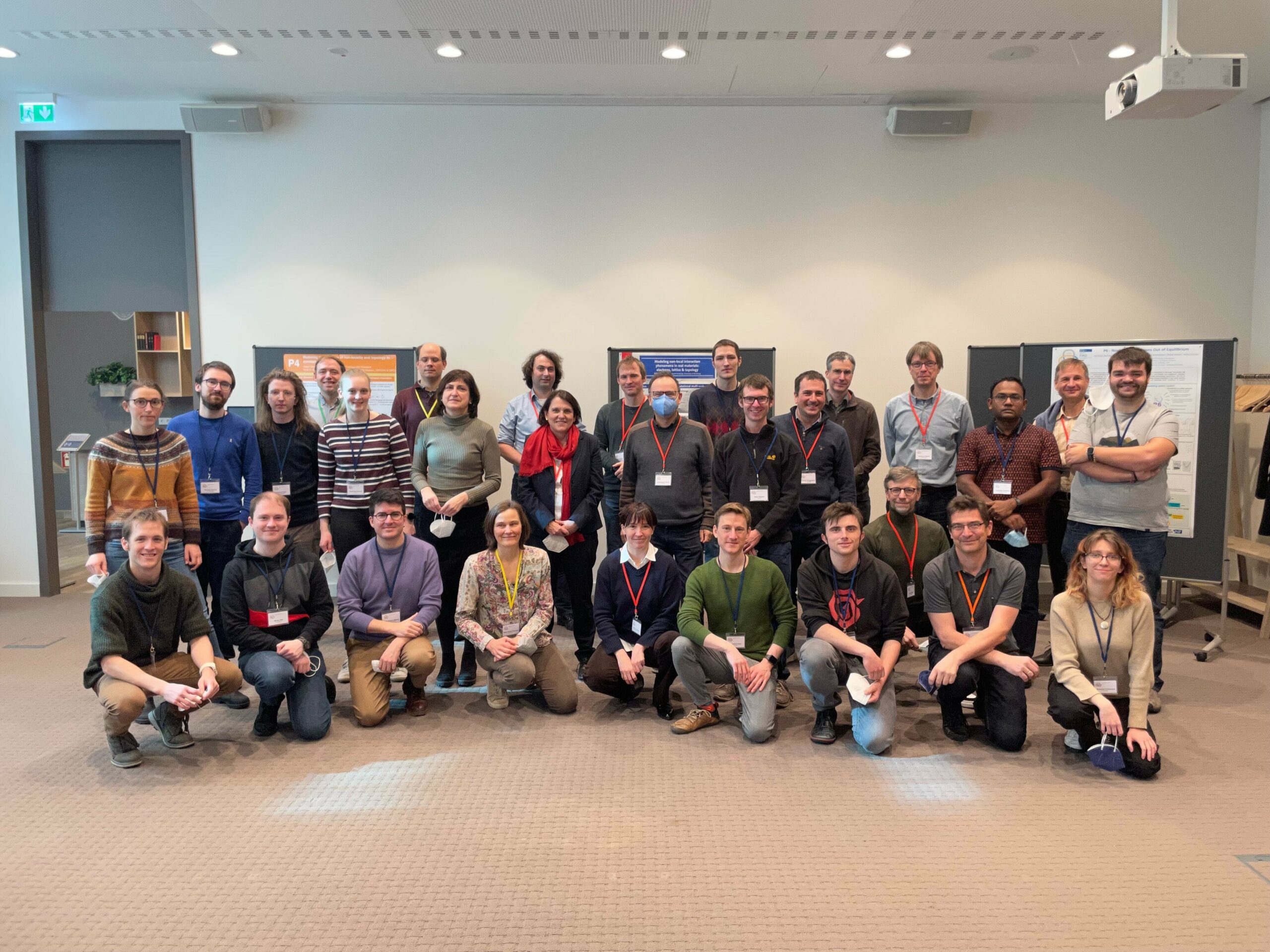 Kickoff meeting 2022 in Frankfurt.
Upcoming Colloquia
February 13, 2024
First speaker: Jan von Delft (LMU München)
Second speaker: Thomas Schäfer (MPI-FKF)
January 30, 2024
Speaker: André-Marie Tremblay (Université de Sherbrooke)
December 19, 2023
Speaker: Lara Benfatto (Sapienza University)
Title: "Driving materials with THz light pulses: a theory perspective on experimental challenges"
November 21, 2023
Speaker: Jennifer Cano (Stony Brook University)
Title: "Engineering flat bands with a superlattice potential"
News & Announcements
It is our pleasure to announce a new monthly seminar series focused on DMFT/Quantum embedding methods, hosted by the Center for Computational Quantum Physics of the Flatiron Institute. Contact
The next QUAST retreat meeting will take place at Frankfurt Airport, October 20, 2023.
The upcoming student-for-student retreat will take place before the Topological Matter School in San Sebastián August 18 to August 19.